See on Scoop.it – Mixed American Life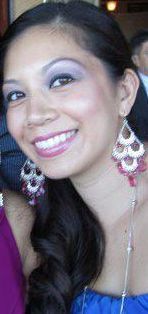 "Hi everyone! My name is Elizabeth Harvey and am from the San Francisco Bay Area.
My grandma was German and Mexican, raised in Tampico, Mexico, and she migrated to the US in the late 60′s. My father is German and Mexican, and my mother is Filipino. My grandparents on my mother's side originated from Mindanao, Philippines.
I am very grateful for being exposed to my culture at such an early age. One of the first conversations I can remember with my parents was about how my family comes from both Mexico and the Philippines and how they are similar historically (since both countries were at once colonized by Spain), and how Tagalog (the main language of the Philippines) has a lot of Spanish influence.
I enjoyed growing up in the Bay Area, because I was able to experience different ethnic foods and go to a lot of cultural events. At home my mom and dad cooked both traditional Filipino and Mexican dishes. My dad would play traditional Spanish love songs and show me how beautiful Spanish sounds.At school I had ethnically diverse friends, and despite growing up in neighborhoods that were ethnically diverse, I did not always feel included in mainstream American culture."
See on hapavoice.com