See on Scoop.it – Mixed American Life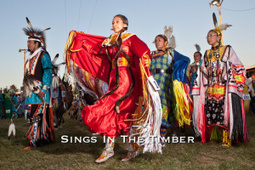 After watching the documentary movie 500 Nations I thought there would be a website of the same name that would link to the websites of each Native American website. I couldn't find it, so I made it myself. You will find the list of Native American sites by nation at the top tab labeled Community Websites.
The movie covers history that I was completely unaware of. It describes the dehumanizing and brutal treatment of Amerindians by European settlers and the horrific imperialist theft and occupation of Amerindian land by Europeans.
Community Village's insight:
This site is my most recent and most popular. It took me around half a year to get it to this stage (working part time on it).
Shout out to my niece and professional artist Elizabeth Castro for choosing the right color background. I love the color she picked and I would never have thought to pick that color.
Also shout out to my Elance contractors who helped with the Native American sites by Nation spreadsheet – Cindy Patten, Elle Terry, and Carley D.
And shout out to Maria Lexi who is helping with Twitter engagement and Twiter lists.
See on 500nations.us