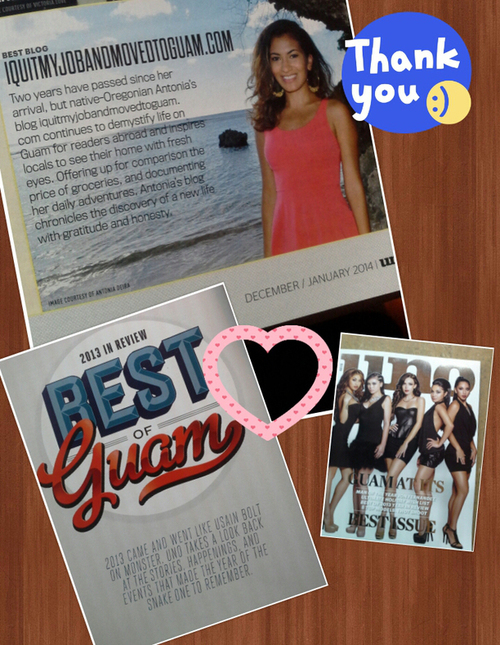 Do white people live in Guam?
Peter and I are both half white and we live in Guam. If that's not enough, yes there are white people here. Some are here for work, travel and others are born and raised here. That's the great thing about Guam, even though it's a small island, it's population is actually very diverse!
What is Guam like for black people?
I asked Peter what he thought about this and this is what he said: When you are black and living in Guam, people assume that you're in the military. They think that people in the military have money, so they treat you different. It's the opposite in The States.
I think that people are just curious in general here. They always ask what ethnicity we are and where we came from. The other day we were at a store when two little boys walked past us and looked up at Peter's glorious afro. They said, "WOW you have nice hair. I wish I had curly hair so mine would look like that." It was sweet and innocent, because they probably haven't seen any or many people with curly hair like his. Peter would rather that no one point his hair out, I think it makes him uncomfortable.
See on iquitmyjobandmovedtoguam.com