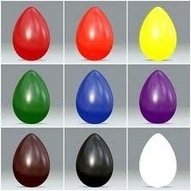 Society gives skin color labels to people to identify race. When I was a child, I learned that Asians like me were "yellow." I recall looking at my skin and thinking, "It's not yellow. Looks kind of tan to me."
Community Village's insight:
I was just thinking the other day that I need to write another post about how ridiculous these skin color labels are.
Here's the new over simplification:
Africans are Ebony
Asians and Native Americans are Golden
Europeans are Pink
Three things combine to create our color:
Hemoglobin, which can only be seen through thin skin
Carotene, which can only be seen if there is not a lot of melanin
Melanin, which blocks the other two colors when there is enough of it
See on www.biculturalmama.com