See on Scoop.it – Mixed American Life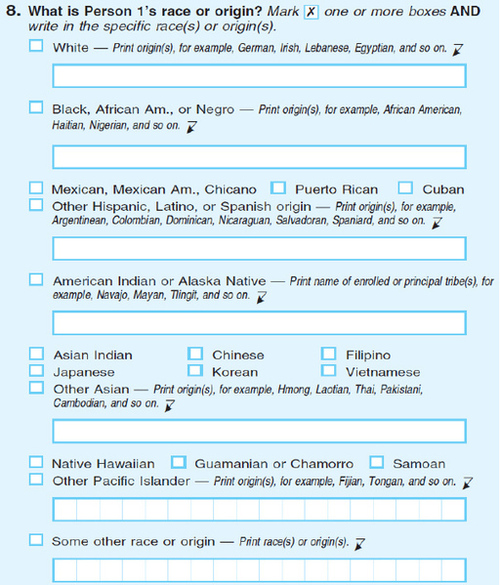 Three 2010 trial census forms:
* Detailed
* Streamlined
* Very Streamlined
Community Village's insight:
I wish the races where in alphabetical order so American Indian would be on top followed by Asian and Black; and White would be at the bottom.
Cracks me up that Spanish origin people are not steared toward the White box.
I love that all groups are prompted to write in their ethnic heritage.
I love the new 'Asian Indian' check box.
I like all of these proposals better than the 2010 census that I filled out.
See on www.mixedracestudies.org